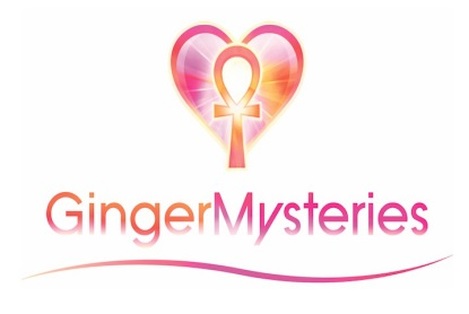 GingerMysteries is a sanctuary for those seeking inner balance and harmony to navigate through the often intense energies of everyday life. Through a combination of intuitive insight and sacred methods, GingerMysteries assists you to create a more positive attitude in the Now allowing for healing on all levels by letting go of fear, non-beneficial emotions, and limiting patterns which frees space for happiness and calm. GingerMysteries offers readings and distant healing sessions as well as one-of-a-kind bracelets and keychains created with semi-precious stones; soy candles and sprays individually-crafted using organic essential oils; as well as vegan shea butter soap and goats milk soap. All products are attuned with Reiki, Violet and Diamond Flame, and Angelic Healing Ray energy to assist you with your journey. GingerMysteries welcomes the opportunity to help you build your confidence and reveal the authentic you.
---
Upcoming Events

Saturday, March 10, 2018 -
AK Valley Psychic Fair
- 11am - 5pm - The Sports Page/Quality Inn, New Kensington, PA
www.facebook.com/events/137224250294484/
At this event, Lisa Renee will be presenting a workshop entitled Manifesting Your Intentions from 11:30am - 1:00pm. You can purchase your ticket for the workshop at the door or via credit card at
tinyurl.com/yannoa7m
Saturday, May 19, 2018 - 2018 Pittsburgh Spring Avant-Garde Art & Craft Show - 10am - 5pm - Teamsters Local Union 249 Banquet Hall, Pittsburgh, PA

---
Newsletter


Receive my monthly energy reports and monthly specials in your inbox.

---
Disclaimer ~
Spiritual healing and energy work is not a substitute for traditional medical or psychological diagnosis or treatment. Reiki is a natural healing system of energy balancing for the purpose of stress reduction and relaxation only. Reiki is meant to compliment traditional medical and psychological treatments and not to replace them. All healing is self-healing. The practitioner works with crystals and other methods to assist others with their own healing.
Integrated Energy Therapy
®
is complementary to other healing arts and can be used alone or in combination with other holistic or traditional approaches to accelerate your self-healing journey.
However, IET is not a replacement for traditional medical approaches.
Please note that while IET can be very effective, no medical claims are made as to the effect or outcome of this treatment approach. Each person is encouraged to be responsible in the use and choice of professional healing assistance as needed.