Lisa Renee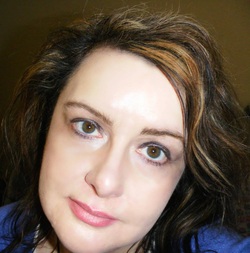 Lisa Renee is an empath and energy intuitive. She is a certified Usui Reiki Master, a certified Master-Instructor of Integrated Energy Therapy®, and a certified Level 5 Akashic Records Consultant, who utilizes Violet Flame Reiki and crystals in her healing practice.
Lisa Renee created GingerMysteries in 2012 to assist others in revealing their own divine gifts so their own individual magic and light could shine brightly into this world and beyond.
From an early age, Lisa Renee has communicated telepathically with her spirit guides. As a teenager, she began giving tarot card readings for friends with astonishing accuracy and remarkable insight. Lisa Renee has an affinity with Archangel Michael, Mary Magdalene, and Archangel Gabriel.
Lisa Renee has two Bachelors degrees and has worked as a paralegal, technical writer, and software tester. Additionally, she is a prolific writer of poetry, librettos, and short stories. She is a world traveler who enjoys hiking and returning home to her four cats.
---